Making sure you get the best Security Guard protection in the industry.
Thunder Protective Services provides Security Guard Protection Services, Private Investigation, Training and CWP course in Myrtle Beach and surrounding areas.
We're dedicated to ensuring that we take care of all of our clients, and that their Security Guard, Private Investigation and CWP Training needs are met and exceeded. We offer high-quality Security Officers and personal client services. We're committed to providing you with top notch Private Security and Investigations.
We serve a wide range of clientele, and value every client relationship greatly. Each engagement benefits from the depth and breadth of our expertise. We approach every client with a focus on Duty, Honor, and Tradition.
Our people make the difference.
Our team of experienced officers are dedicated to providing award-winning service to our clients. We take the time to research your situation completely and bring about the most effective services ensuring you get the best quality of services for your needs. We're proud of the experience that our officers bring to the company. We are determined to work hard to earn our clients loyalty every day. We're here to help you succeed.
We offer the best trained officers in the business, hands down. We pride ourselves in maintaining training of officers in the ever-changing society. We've hand-picked a high-quality team of SLED Certified Officers to successfully handle any situation that may arise. No issue is too big or too small. If you have private security or private investigation needs, our experts can help you find a solution.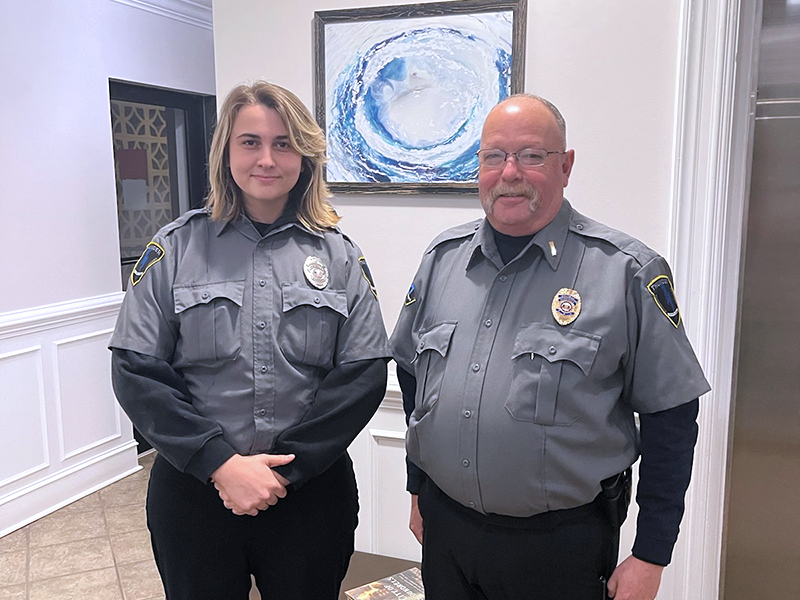 Providing Secure Solutions for our Community.
Thunder Protective Services provides unparalleled security services such as armed and unarmed security officers, private investigation, construction site security, fire watch services or neighborhood patrols. Call Thunder Protective Services for lightning fast response times and expert  preventative measures.
Protecting and Serving Myrtle Beach and The Grand Strand
Experience you can trust.
Over 50 years combined of Law Enforcement experience.
We're at the forefront of ever-changing society and are fully committed to exceed client expectations. We are always in contact with Local Law Enforcement and Emergency Personnel, so we are capable of bringing the best safety measures to our clients.
A step above the rest exhibiting excellence in providing smart, sensible, affordable solutions; and committed to our Motto of Duty-Honor-Tradition.
With the Professionalism of our staff, we will bring you a brighter and safer business or community. We strive to hold our company above the rest with continuous training to ensure we give our clients the best possible services.
We offer all the following Training by certified instructors.
• SLED SECURITY BASIC
• SLED SECURITY PLUS & FIREARMS
• SABRE OC TRAINING
•SC CWP TRAINING